Divine Coconut WEBSITE Deliverables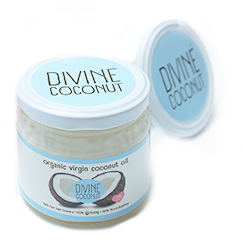 GOOGLE ADWORDS must be activated Website Page Brand Image Colors: Baby blue, Brown, white and soft red (like the heart) See brochure
Introduction: Divine Coconut is certified Organic Virgin Coconut Oil It is made using Direct Micro Expeller Pressed Technology (DME-technology). This means it is cold pressed and produced within hours of opening the fruit unlike other brands that claim to be fresh but are actually dried, then heated and pressed after drying. DME-technology ensures the purest and highest quality coconut oil is ready for all your family's needs.